Summer Special Offers
by Flower Experts Editor on March 20th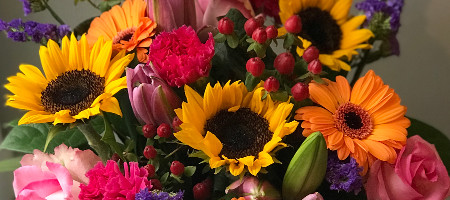 Summer 2019 - Special Offers
Summer Special Offers
Product
Min.
Promo
Normal
Carnations
25
£0.26
£0.30
Alstroemeria
10
£0.35
£0.40
Chrysanthemum
20
£0.59
£0.70
Germini
20
£0.39
£0.50
Red Rose (Freedom)
20
£0.49
£0.60
Lily
10
£0.75
£0.89
The above is a small sampling of our core range. Flower type and colour are subject to seasonal change and availability. If you are looking for something you don't see here please don't hesitate to get in touch.
Contact us now :
Email - sales@flowerexperts.com
Phone - 0131- 539 - 7858
Fax - 0131 - 476 7475
Welcome to Flower Experts
Written for you by flower experts, giving you tips and advice on everything flower related. Read interesting flower facts and news.
Summer Flowers & Gifts
Latest News