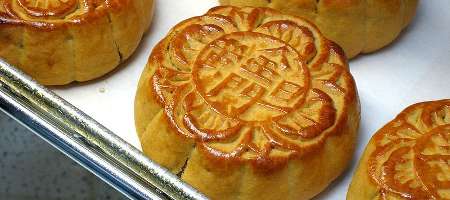 Chinese Moon Festival
by R Marshall on October 12th
Flowers in the Moon Festival

The Chinese Moon Festival, which is otherwise known as the Mid-Autumn Festival, occurs on the 15th day of the 8th lunar month and dates back some 3,000 years. Indeed, the festival emerged from ancient China's Shang Dynasty and, according to legend, it is generally attributed to the celebration of Chang Er, who flew to the moon where she has continued to live ever since. In fact, the Moon Festival is a chance to celebrate the legend of Chang Er and to bring families together back on Earth. Specifically, the Chinese Moon Festival is about harvest and family reunions.

In many countries, such is its importance, the Moon Festival is an officially recognised national holiday. There are a number of distinct variations relating to how the festival is celebrated, although the key traditions involve the eating of mooncakes (dense pastries) under the moonlight, using pomelo rinds as decorative pieces, creating and lighting tower lanterns and floating sky lanterns, planting new trees, performing fire dragon dances and burning incense. Flowers also play an important part in the Moon Festival, as they do in so many other traditional Chinese occasions.

Indeed, flowers are powerful symbols in Chinese culture and are often used to represent new life, rebirth or a transition from one period to another. However, in respect to the Moon Festival, which involves both the harvesting of crops and the reuniting of family members, many different flowers can adopt a purely aesthetic role in this time of great celebration. Nevertheless, the osmanthus flower is used during the Moon Festival in a very specific way. In fact, because the Moon Festival coincides with the blooming season of osmanthus flowers, many people enjoy picking these sweet smelling and perfectly edible flowers for food preparation and in order to make delicious flower juice drinks.
Welcome to Flower Experts
Written for you by flower experts, giving you tips and advice on everything flower related. Read interesting flower facts and news.
Send Christmas Flowers
Latest News