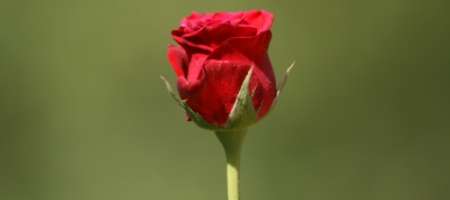 The English Rose - History
by R Marshall on July 3rd
The Tudor rose, which is known more commonly as the red rose, is the national flower of England. Whilst the red rose is, therefore, used in various ways to represent England, it is in fact the traditional flower of Lancashire, which is a county in the North West of the country. Indeed, the red rose of Lancashire has a deep and significant cultural meaning, having been adopted by the First Earl of Lancaster and used as an official emblem after the Battle of Bosworth Field, which occurred in 1485 and was one of the most decisive battles in the so-called War of the Roses.

In fact, the Battle of Bosworth was the penultimate round of the civil war that lasted some 32 years and effectively ripped England apart. The red rose of the House of Lancaster was pitted against the white rose of the House of York in a war that would signal the end of the Middle Ages in England. Therefore, historians consider the War of the Roses to be a highly significant English civil war both in terms of its political importance and the fact that it marked the end to one of the darkest periods in England's history. Thus,
nowadays, the red rose of England is regarded as a symbol of hope, prosperity and unity
(as the Tudor rose comprises both the red and white roses of the civil war).

The red rose in England is also used as the symbol of the England Rugby team (Rugby Football Union) and the Rugby Football League, which was founded in 1871 at around the same time as Rugby Football Union. In recent times, the red rose has also been associated with St. George's Day and, more broadly, the flower represents the English people in a similar way as the shamrock represents the Irish.
Welcome to Flower Experts
Written for you by flower experts, giving you tips and advice on everything flower related. Read interesting flower facts and news.
Send Christmas Flowers
Latest News