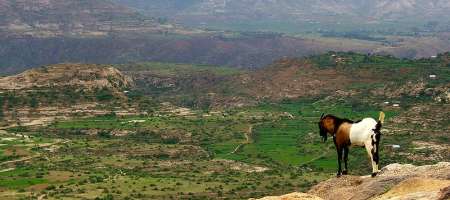 Flowers from Ethiopia
by Brian Nisbet on May 27th
The climate conditions in Ethiopia make it extremely suitable for the growth of a wide variety of fruits, vegetables and flowers, including mango, papaya, pepper, cucumber and cut flowers. Ethiopia is said to be at the centre of diversity when it comes the bright, exotic and vibrant flowers.
Income from Ethiopia's flower exports has more than doubled to $150 million. Ethiopian flowers are popular abroad because they are completely organic. They do not use pesticide as the farmers use an integrated pest-control management method without recourse to chemicals. Tax breaks are offered to attract investment. Ethiopia hopes flower exports will overtake coffee and be worth $1 billion in five years time.
Flowers are now grown around the country, with farms employing about 60,000 people, mainly women. Some of Ethiopia's 106 local and foreign flower producers are branching out into vegetables and fruits as peoples' main priority is to provide food. The Ethiopian highlands are home to a cool climate which is perfect for the production of roses and other cut flowers which can be sold at a high value.
The greenhouse production capacity is expected to triple in the next 1-2 years. A thriving greenhouse business will provide employment to areas which would traditionally be neglected and suffer extreme poverty. The greenhouse production is very important as a high value flower can be grown on a huge scale in a small area. The income that can be generated due to greenhouse grown cut flowers, exceeds that of any traditional crop in Ethiopia. Due to the greenhouses the conditions can be optimized for plant growth to allow the best crop possible.
Welcome to Flower Experts
Written for you by flower experts, giving you tips and advice on everything flower related. Read interesting flower facts and news.
Send Christmas Flowers
Latest News