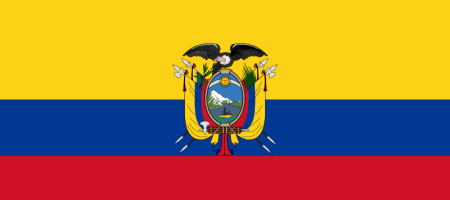 Flowers from Ecuador
by Brian Nisbet on November 10th
Ecuador may be more commonly associated with sales of oil, bananas and shrimp, but its commercial cut flower industry has leaped ahead of rival business sectors during the last decade or so to establish itself as the country's fourth most successful export. In fact, Ecuador's floriculture sector was nothing at all until Colombian workers established limited trade in the early 1980s. Soon, however, the country was able to generate around $2,000,000 per year in revenue from commercial cut flowers. Furthermore, in 1997,
Ecuador's international flower industry achieved record sales of £131,000,000 only to be frustrated in following years as a result of economic and political unrest.

However, in 2005, Ecuador's commercial cut flower industry produced exports worth a massive $365 million, which put the country firmly on the map in the global floricultural industry. In fact, Ecuador's fresh cut flower sales of 2005 made the country the fourth largest exporter of flowers in the entire world, which is by no means an easy feat in itself. Notwithstanding this, the situation could be described as especially amazing considering that Ecuador barely even had a flower industry some thirty years earlier.

Around 20% of commercial cut flower exports from Ecuador are sold in Europe, whilst Russia accounts for some 14% of the business. In fact, 80% of all Russian flower imports come from Ecuador. Other countries that purchase Ecuador's fresh cut flowers include Japan and various South and Central American nations. Indeed, such is the size of Ecuador's international floricultural business, even countries in the Middle East rely heavily on its produce. However, the future of Ecuador's flower trades appear to rest on continuing free trade talks with the United States, the outcome of which may decide whether Ecuador is likely to become one of the top three producers internationally. Popular commercial cut flowers produced in Ecuador include roses, carnations, chrysanthemums, gypsophila and various other tropical flowers.
Welcome to Flower Experts
Written for you by flower experts, giving you tips and advice on everything flower related. Read interesting flower facts and news.
Send Christmas Flowers
Latest News