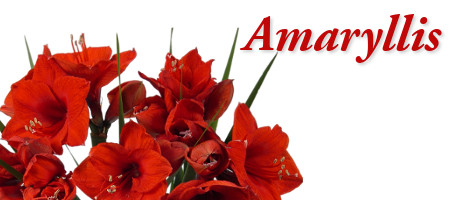 History of the Amaryllis Flower
by Brian Nisbet on December 10th
Amaryllis has elegant tall stems along with horn like blooms representing total majestic beauty. 'Amaryllis belladonna' arrived in England around the early 18th century but In Greek mythology however, they have it that the flower was created by an innocent young shepherdess, who entered a loved ones heart and then became a crimson flower. The name Amaryllis belongs to the Greek word "amarysso," which means "to shine."
In real life most horticulturists believe the flower originates from Portugal and was then taken over to various other parts of Europe in or around the beginning of the sixteenth century. It is therefore not a surprise that those countries were the first to introduce the 'amaryllis belladonna'. It was the well know explorers of the day from these countries who ventured far and wide, returning with new discoveries as well as new plant species to present to the well off gentry who put up the money and paid for their ventures. In places like Madeira and further south to the Canary Islands where the amaryllis is abundant this might indicate the belief that its introduction may have accompanied the movement both of the sugar cane and slavery trades. 'Amaryllis belladonna' arrived in England around the early 18th century. For a closer look, why don't you order an Amaryllis direct for Christmas but never forget what happened to that innocent shepherdess!!
Welcome to Flower Experts
Written for you by flower experts, giving you tips and advice on everything flower related. Read interesting flower facts and news.
Send Christmas Flowers
Latest News