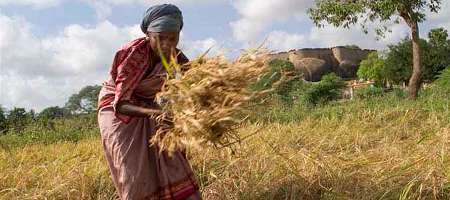 Harvest Festival Worldwide
by Brian Nisbet on August 21st
Harvest Festival is an agricultural celebration of good crops. At Harvest Festival in the UK people bring loaves, fruit and vegetables to an altar or table in a church or school as a way of giving thanks for a good harvest of corn, vegetables and fruit from trees. In England it is celebrated in September and flowers are sometimes used to decorate the table as part of the celebration.

In other parts of the world the Harvest Festival is celebrated in other forms. The American equivalent is Thanksgiving which is celebrated with a meal. It is customary to bring a gift of food or flowers for the host. Dried flowers are also often provided as decoration for this feast.

Flowers are also important in other cultures for harvest festival equivalents. The Homowo Festival in Ghana celebrates the yams harvest with a variety of flowers. The Chinese Moon Festival celebrates with moon cake and the giving of cards and flowers (which are usually white). Holi in India is celebrated with the throwing of paint colours and brightly coloured parades with flowers.

In England today the Harvest Festival tradition is well established. Flower festivals are often run in conjunction with the Harvest Festival locally, such as the Bushey Flower Festival. However the Harvest Festival which began to be celebrated in 1843 now includes flowers at the altar table with berries, pumpkin and fruit. Popular flowers used include daffodils, daisies and lilies. Flowers which are yellow in colour are often used as they represent the golden colour associated with harvest time.
Welcome to Flower Experts
Written for you by flower experts, giving you tips and advice on everything flower related. Read interesting flower facts and news.
Send Christmas Flowers
Latest News