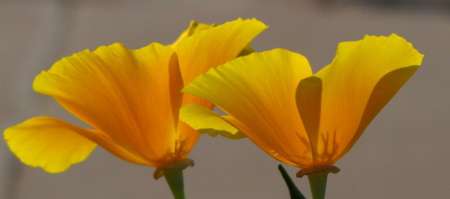 Poppy Facts
by Barry Marshall on November 4th
Poppies are grown for a multitude of uses and purposes throughout the world. Indeed, in many countries, whether legally or illegally, certain poppies are grown in order to create opium or opiates, which are typically used in the production of various drugs. The poppy is also grown for its seeds, which are commonly used in cooking and baking. However, one of the most notable uses of the poppy is found in the poppy itself. Indeed, the poppy is one of the most beautiful flowers in existence and, in its traditional red, it is also among the most symbolic.

The small red flowered poppy is used to commemorate the sacrifices made by all those who were involved in World War I and, in fact, all other wars. However, the poppy has become synonymous with Remembrance Day, which takes place on November 11th (the eleventh hour of the eleventh month) each year and is generally associated with World War I. Otherwise known as Poppy Day or Armistice Day, the event marks the end of the war and serves to remind the world of the immense human suffering that can result from such a conflict. In fact, some 16.5 million people (including citizens) died in the so-called Great War, so the poppy provides an important reminder of this grim statistic.

Of course, not all poppies are red and, in many cases, those used for Remembrance Day are often made from plastic! Indeed, yellow and orange poppies among other colours are also grown in addition to the traditional red. The Californian poppy, for instance, is grown in New Delhi and features a delightful yellow flower with a subtle hint of orange.
The world famous Welsh poppy is also notable for its vibrant yellow flowers and, as with the red poppy, often finds itself used as a symbol of hope.
Welcome to Flower Experts
Written for you by flower experts, giving you tips and advice on everything flower related. Read interesting flower facts and news.
Send Christmas Flowers
Latest News