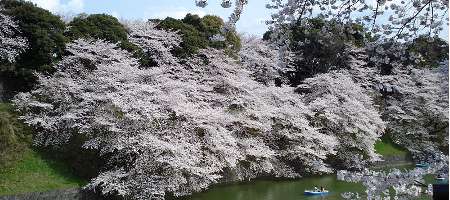 Japanese flower industry
by Dave Marshall on June 19th
The Japanese art of living and Eastern discipline and culture has recently had much influence in Europe. Botanical gardens, feng shui and Japanese fish gardens with Koi fish are increasingly popular and common place in Europe.

There are many flowers grown in Japan and flowers indigenous to this country include yellow chrysanthemums, cherry blossom, Japanese lotus, hydrangea, azalea, snow willow,
magnolia, camellia and yellow treasures. Popular exports from Japan include chrysanthemums and magnolias. The Japanese flower festival which is usually in April often celebrates this range of flowers.

However, although Japan grows some flowers commercially, most flowers are outsourced. The flowers sold in Japan are mainly grown in Holland. Malaysia also exports to Japan.
Malaysia exports cut chrysanthemums and dry flowers and Holland supplies the other varieties in demand. Japan outsources due to the freshness of product and also the cost.
It is cheaper to buy from Holland than grow flowers in Japan therefore there are not that many commercial growers in this country.

While Japan currently prefers to outsource there is room for its exports in the cut flower industry. This is because Japanese culture is increasingly popular in Europe and the lotus flowers particularly might appeal. Some of the other varieties are popular across Europe therefore there is some demand for flowers native to this country. However creating a niche in this market where so far there are few suppliers might prove difficult particularly when Holland, Italy and other countries have firmly established niches and it seems Japan has other interests in terms of export which do not include cut flowers.
Welcome to Flower Experts
Written for you by flower experts, giving you tips and advice on everything flower related. Read interesting flower facts and news.
Send Christmas Flowers
Latest News